Mechanical processing tools make an important contribution to the production process, helping the processing of materials such as iron, steel, copper, plastic, and wood take place quickly and easily. Let SUMITECH engineer learn about the following 4 most popular items.
1.
4 types of popular mechanical products and products
In the field of mechanical processing, there are 4 certain types of products that engineers must understand clearly and in detail.
1.1.
Jigsaws
Jig jigs are a product, a mechanical processing item, but also used in the mechanical processing of other products. Jigs have two main roles: fixing the product for assembly, inspection and helping to determine the position of the workpiece relative to the cutting tools.
The jigs help the machine to accurately cut each detail according to the drawing, helping to assemble the small details together to achieve high accuracy. This is an item that supports fast mechanical processing, large quantities and diverse materials. Therefore, the mechanical processing of Jig jigsaw needs to be done extremely carefully.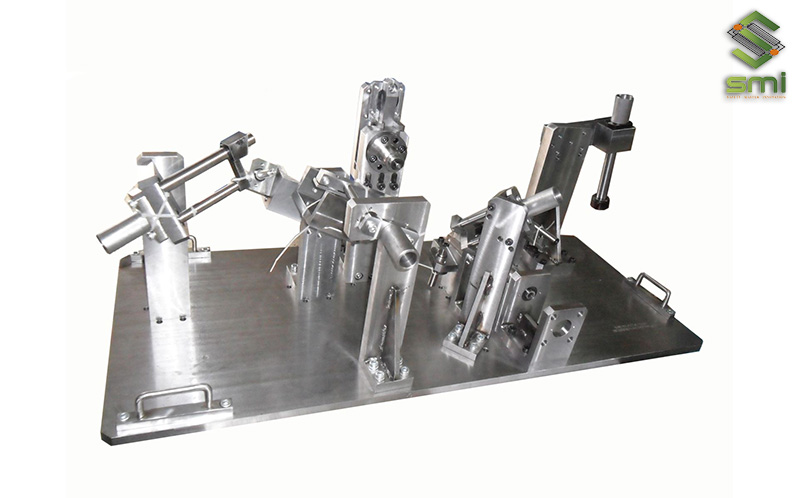 Mechanical processing methods often use Jig jigs:
Drilling: 

 The fixture holds the block of material in place for the CNC drill to make holes in the surface of the block. Drill holes are typically 0.1mm to 80mm in diameter.

Welding  

:

  Use jigs to fix the details so that the CNC welding machine welds into a complete assembly. The welding process is fast, accurate and safe for workers, especially with small parts.

Processing and assembling  

:

  Jigsaws replace workers to assemble complex parts together in the shortest time.

Milling  

:

  Similar to the above methods, the fixture fixes the block of material to support the CNC milling machine to perform cutting according to the design and complete the details.
1.2. Molds
Molds are tools used to shape products according to the profiling method. Thanks to the mold, we can create products that are uniform in both size and shape. In addition, the use of molds also makes the machining process more accurate and faster.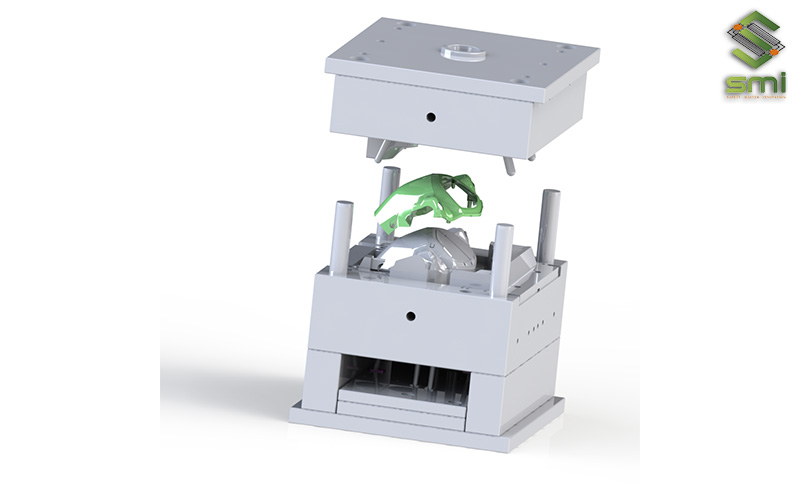 There are four commonly used machining methods with molds: casting, stamping, compression and pressing. Depending on the nature of the product, the mold can be used one or more times to create complete components and details. 
1.3. 

Machine details
Machining of machine parts is the creation of parts from simple (screws, bolts, keys, latches, …) to complex (shafts and gears) of machine parts. . Mechanical processing will shape, cut and finish machine parts with many different materials (steel, iron, plastic, stainless steel …) easily that manual methods rarely do. Faster execution time and higher accuracy. Save time and costs for businesses, especially when making complicated machines.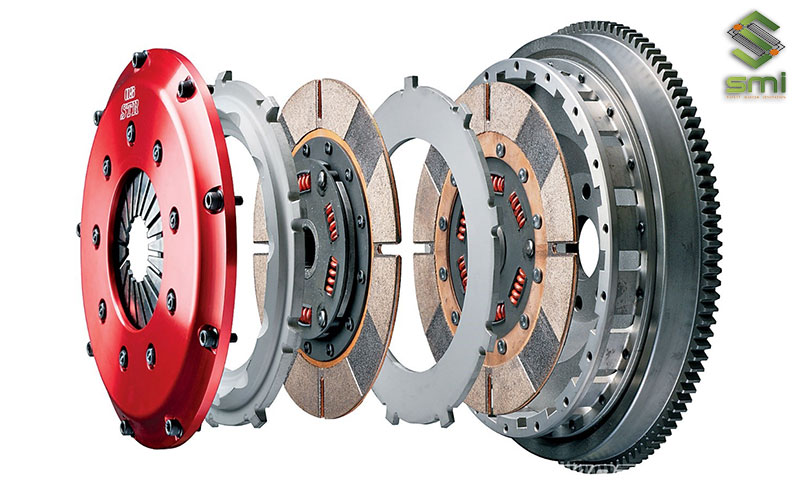 To create machine parts, workers need to apply the following mechanical processing methods:
Turning, milling, metal shavings, grinding

  :

  These are processing methods for cutting materials.

Drilling, reaming, reaming, tapping:

  These are the methods of making holes in the workpiece. 

Drilling will help widen the size of the drilled holes. 

Drilling is a finishing processing method, applied to holes after drilling, boring and turning. 

The tapping method is used to process hole threads.
1.4. 

Consuming items
Mechanically processed products are used such as furniture, metal decorations, door handle textures … possessing very high aesthetics. Not only that, these mechanically processed items can be produced quickly and in large quantities depending on customer needs. With household items, factory units can use processing methods such as turning, milling, planning, grinding…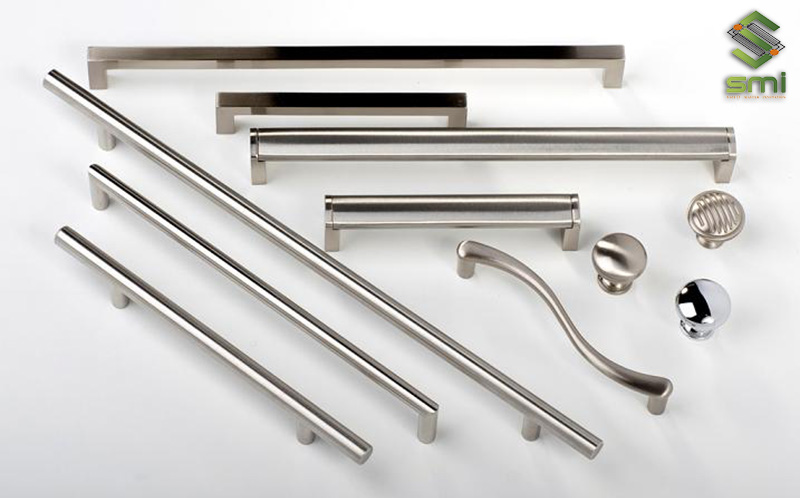 Above all, mechanical processing products are extremely diverse in materials according to customer requirements, such as:
Metals:

  Iron, Young Iron; Steel (SS400, S45C, S50C, S55C, SKD61, SKD11, SCM440, SKS3…); stainless steel (SUS201, SUS304, SUS420, SUS430, SUS440, SUS316…); aluminum (A5052, A6061, A7075…); brass (C3601, C3602, C3604, C62300, C36000, C9500…)

Organic materials:

  PE, PVC, Wood, Rubber, Polymer,… 

Composite material:

  Composite.
2. Machining on demand – SUMITECH (SMI)
In addition to the products and mechanical processing products mentioned above, SUMITECH also provides processing services according to the requirements of customers. SUMITECH has the ability to manufacture a variety of products such as working equipment, decorations, furniture, products of the automotive industry, machine building…
SUMITECH is confident to be a leader in the field of mechanical processing on demand. With 12 years of experience, SUMITECH's team of engineers and mechanics has had the opportunity to implement many projects. Accumulate useful experiences to bring the most suitable solution to customer requirements. Processing on schedule and quality as committed.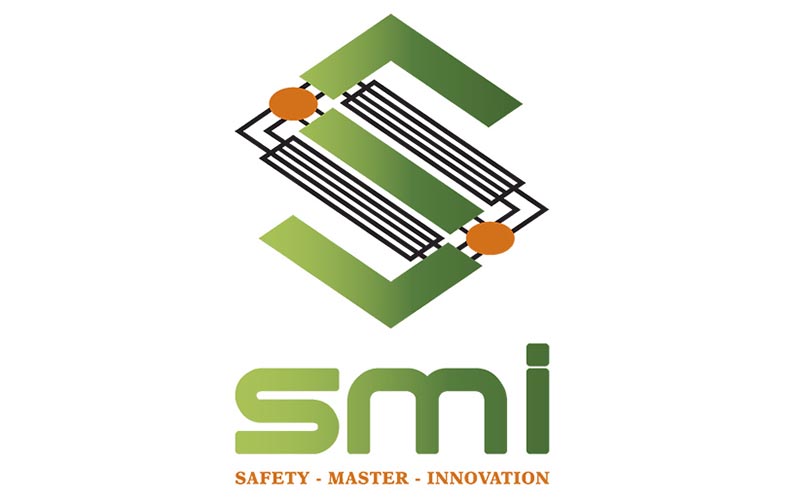 Outstanding delivery and warranty service are highly appreciated by many customers. In addition, the customer care staff is always ready to receive information and questions from businesses and answer them quickly and enthusiastically. SUMITECH's customers include factories and factories in many large industrial parks such as Dong Van Industrial Park, North Thang Long, Hoa Lac Hi-Tech, Que Vo…
To receive advice on machining services, manufacturing mechanical products, please contact SUMITECH via:
Hotline:  

0989,060.987 VND

Email:  

info.sumitechvn@gmail.com

Address: Room 1702, N01A building, K35 apartment building, Tan Mai street, Hoang Mai district, Hanoi