For today's businesses in general and Sumitech in particular, promoting the quality of products and services is the most necessary issue. We always think that we need to bring the best to our customers. With the characteristics of our work, we always ensure the quality of the environment. Therefore, SMI decided to apply ISO 9001 and ISO 14001. We hope to receive absolute satisfaction from customers.
1. Sumitech applying ISO 9001:2015
ISO 9001 is one of the important certifications for businesses. It helps to confirm the quality of products and services. Along with that, the quality management process of the enterprise also meets ISO standards.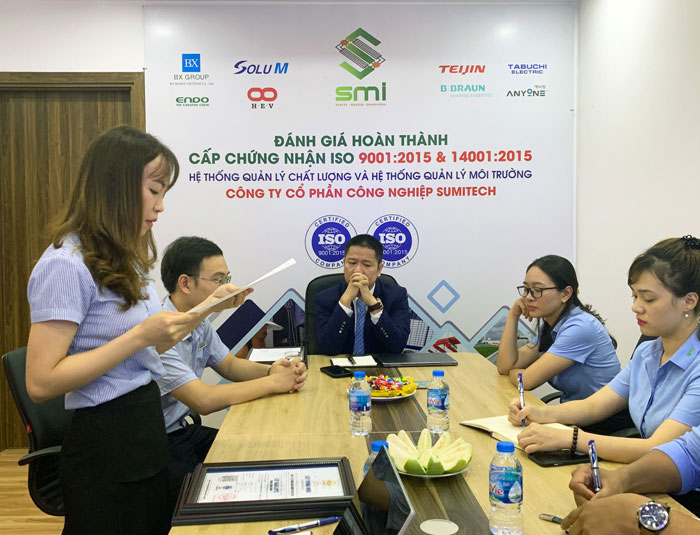 ISO 9001:2015 certification is changed from the old version ISO 9001:2008. We guide and train all employees of SMI to apply ISO 9001:2015. Thanks to that, SMI's quality management system is more advanced. From there, products as well as services will also achieve better quality. This is a stepping stone to help us develop and achieve more success.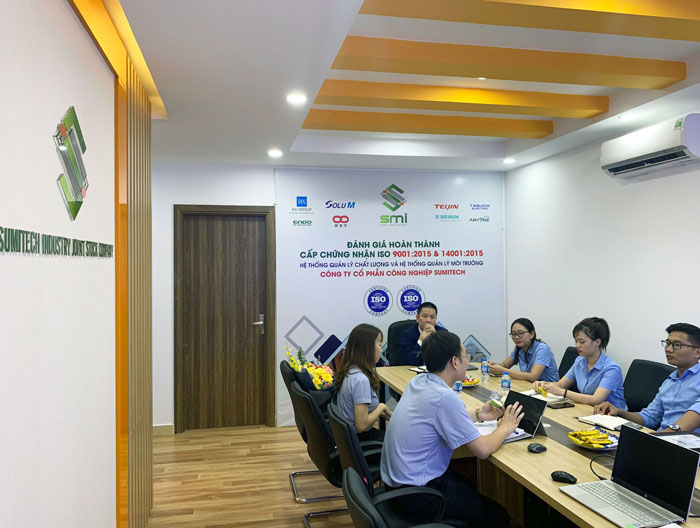 We always try to work according to specific processes to improve work efficiency. Always promote the positive points, correct the incorrect points to continue maintaining the ISO 9001 standard.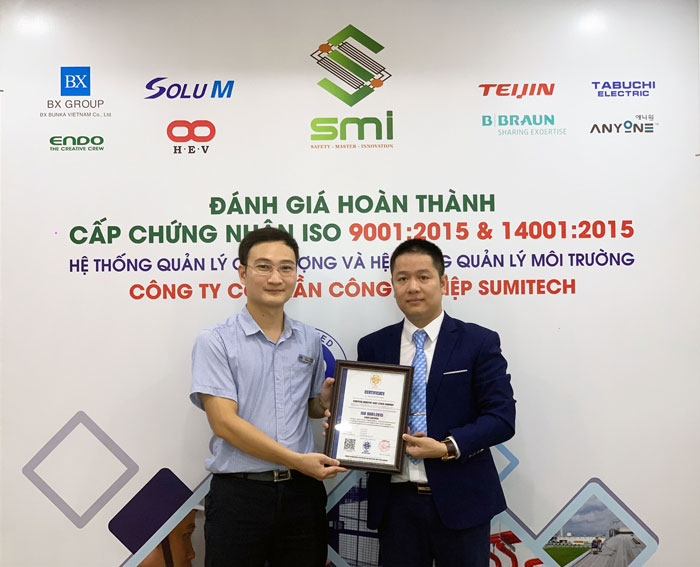 2. Sumitech applying ISO 14001:2015
ISO 14001 is a certification of the quality of the environmental management apparatus. It helps to affirm the corporate responsibility for the environment. We should all apply ISO 14001 to our work. This will help increase awareness of people and protect the environment more effectively.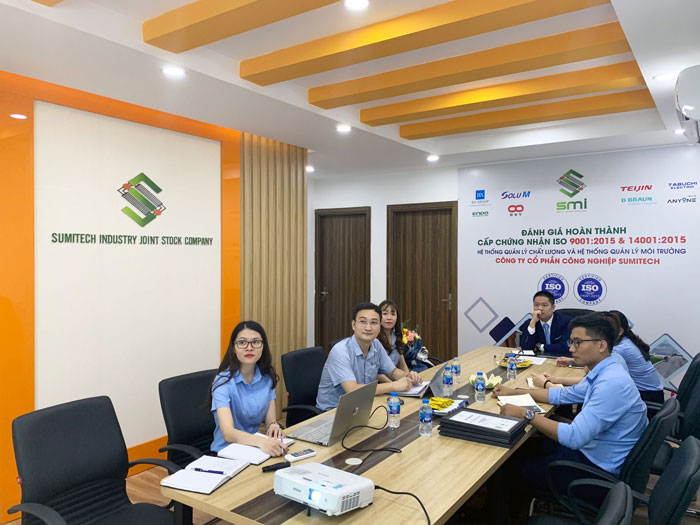 ISO 14001:2015 certification was issued on September 15, 2015 to replace the old version ISO 14001:2004. Our environmental management system is highly regarded, in accordance with the requirements of ISO 14001:2015. Thanks to the application of ISO 14001 standard, we have contributed to a better environment, building a beautiful image in the eyes of customers.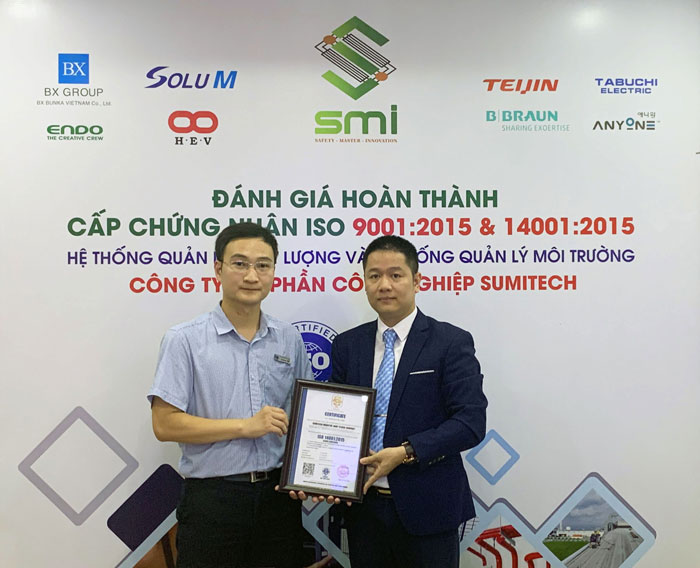 SMI continues to apply and improve its environmental management system to ISO 14001 standard throughout its working process. That also contributes to making work more efficient, saving costs and ensuring everyone's health.
Sumitech Industry Joint Stock Company would like to send a respectful cooperation invitation to customers. Please contact Hotline: 099 3366 686 or visit our website: sumitech.vn to receive the best information and support.