In any working environment, there is a need for safety and installation of a fire protection system. This is always a top priority issue. Especially in industrial zones. Large-scale factories need a fire protection system to ensure.
Understanding your worries, Sumitech with over 12 years of experience in the field of industrial construction ensures a safe system design for your factory. Please refer to this article. It will help you better understand the fire protection system for industrial plant.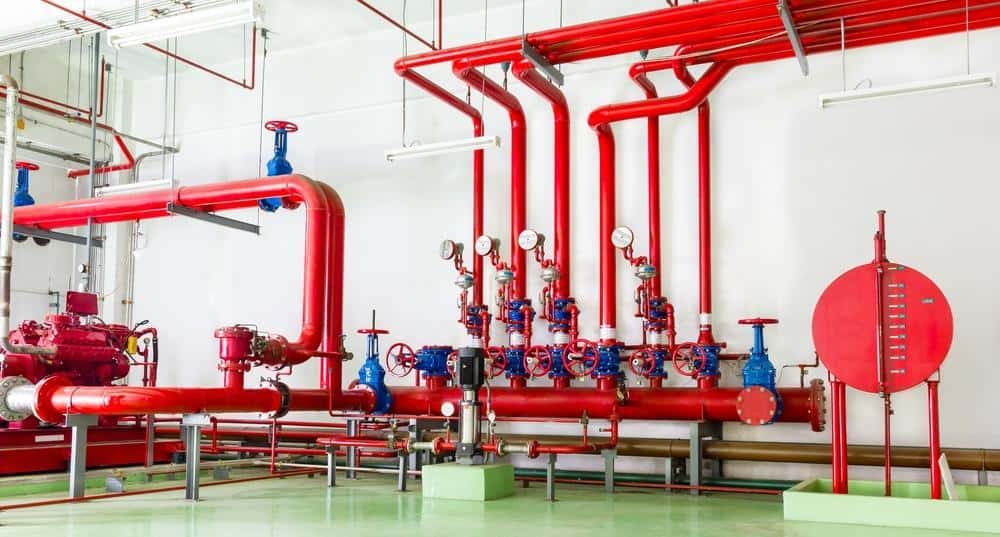 1. The role of fire protection systems in industry
When fire is a constant danger to any place. There are many causes of fire. Especially where there are many flammable items, goods and products.
The role of the construction of fire protection systems in factories is very important. It helps to prevent fires from happening.
There is no denying that even if you install a fire protection system, a fire can still happen. However, once you have it, controlling the fire will be simpler and faster. Minimize damage as much as possible.
Fire protection system has great use in protecting people and their property. Therefore, investing in the construction of fire protection systems is always a top priority.
Control the fire to avoid spreading to neighboring areas.
Moreover, fire protection system is mandatory for all factories as prescribed by law.
2. Design and installation of fire protection systems
The fire protection system must be suitable for the size of the company. Depending on the field of operation, a reasonable fire protection system will be designed. As you know, for each nature of work, product product in different factories, it is necessary to have a different fire protection system. A simple example is in a plant that stores petroleum or liquid flammable materials. In this case, it is definitely not possible to use a water-based fire protection system. Similarly, depending on the characteristics of each company, the engineering team will have a suitable design. To ensure the successful completion of the construction of the fire protection system, you need to choose a reputable and professional service provider. Sumitech will surely make you satisfied. We have completed many construction items with quality standards. Along with that is a team of experienced engineers and technicians. We guarantee to design and construct the best system for you.
Company Information: Sumitech Industry Joint Stock Company Room 1702-N01, Building K35, Tan Mai Street, Hoang Mai District, Hanoi.
Phone: 099.33.66.686
Website: sumitech.vn Sumitech will bring the best services to customers.