Electricity use capacity in daily life and in production is not the same, but not everyone knows this. Let's learn with SMI engineer the difference between industrial and civil electricity through the article below.
1.

What is industrial electricity?
Industrial electricity is a word to refer to the electrical system used in production facilities, factories, and workshops. The industrial power system includes the entire electrical network system of the industrial unit, from the dynamic power supply system, the distribution industrial switchboard, the lighting power network…
This is an extremely important and indispensable part of production enterprises and factories. The system has the role of providing power, determining the productivity and output of the business. Therefore, businesses need to invest carefully and carefully right from the design stage to construction and put into use.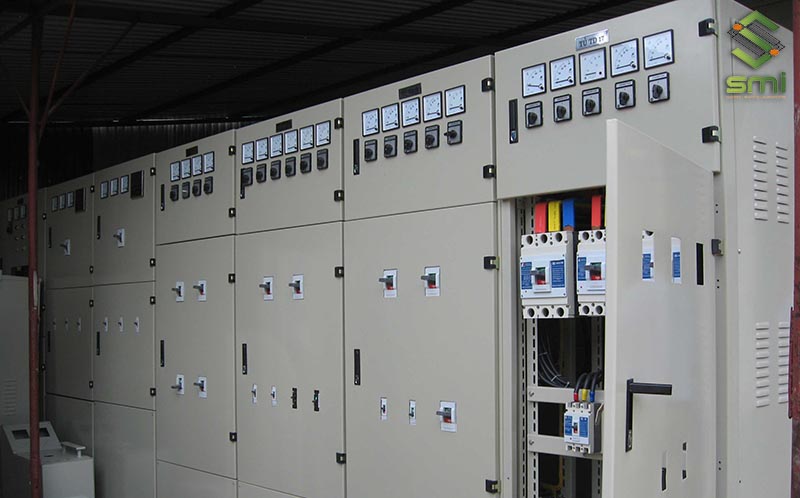 See more: What does the industrial electrical system include?
2.

What is civil electricity?
Unlike industrial electricity, residential electricity is an electrical system used to operate small-capacity equipment with low power consumption. For example: Electrical systems in houses, lighting systems, cooling electricity, etc.
Civil electricity serves mainly for household purposes. Like the industrial power system, the civil electrical system also needs to meet technical and safety standards during construction and during use.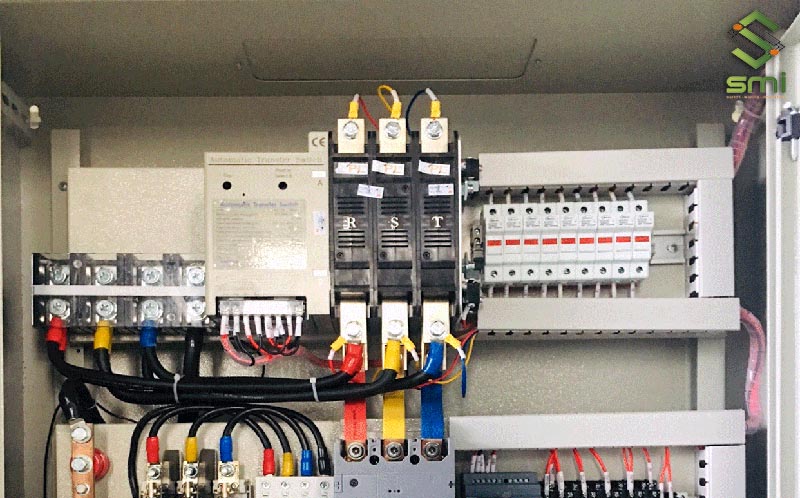 3.

Comparison between civil and industrial electricity
As the information provided above, electricity used in industry is responsible for operating the equipment and machinery with very large capacity. Therefore, 3-phase current will be applied to industrial power systems, domestic power systems will use 1-phase electricity.
Some basic comparison criteria:
Criteria
Power 1 phase
3 phase electricity

Voltage level

– In Vietnam, single phase voltage is 220V

– In some other countries such as Japan, Taiwan, the United States, etc., the single-phase voltage is lower: 110V, 120V, etc.

– 3-phase electricity in Vietnam has a voltage of 380V

– For Japan, 3-phase electricity has a voltage of 200V and in the United States, it is 220V.

Uses
Single-phase electricity is used to operate devices with small capacity, serving family activities.
3-phase electricity is used in factories, to operate equipment and machines with large capacity.

Difficult level

Single-phase electricity consists of 2 conductors: 1 hot wire and 1 cold wire.

3-phase electricity includes 3 hot wires and 1 cold wire. 

A 3-phase power line has the same structure as three single-phase power lines running in parallel with a common neutral wire.
Safety level
3-phase electricity is very easy to cause short-circuit and equipment fire if there is a mistake in the installation process.

Price level

Because it is classified as electricity for production and business, 3-phase electricity will have a relatively higher cost than single-phase electricity
4.

Can industrial electrical engineers fix civil electricity and vice versa?
Industrial electrical engineers are well-trained people to take on jobs related to the power network for industrial production. In addition, industrial electrical engineers can also take on jobs in civil electricity.
However, civil electrical engineers cannot take on the work of industrial electrical engineers. Therefore, depending on the needs of their electricity network construction and installation, customers should choose the right engineer with corresponding professional qualifications.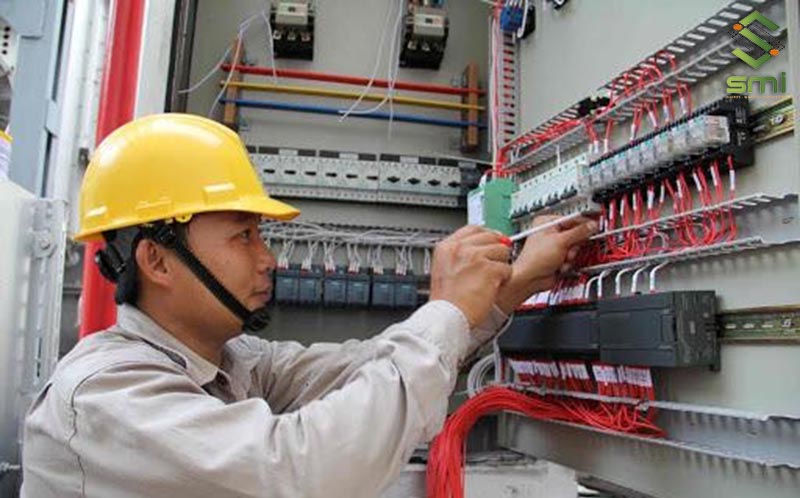 5.

SUMITECH – A reputable and quality industrial electrical construction unit
SUMITECH specializes in design and construction of industrial electrical projects with the criterion of always putting quality first. We have more than 10 years of experience in the industry and have cooperated with many large corporations such as ABB, Honda, Goshi, Nippon Paint, TOTO, etc.
With a team of workers and engineers with high industrial electrical expertise, SUMITECH is perfectly suitable for projects, industrial electrical installations, factories. We have become a reliable partner, a prestigious brand of our customers by providing professional products and services, ensuring prestige.
The above article has provided customers with information to distinguish industrial and civil electricity . With the overview we have obtained, we hope that businesses will be able to make the correct choices and decisions when building the factory electrical system. Please contact SUMITECH immediately for more detailed advice.